February 08, 2019
Join us for our Annual Celebration on May 1st!
On May 1, Coastal Enterprises (CEI) welcomes guest speaker, Will Rosenzweig, founder of the Republic of Tea, to keynote our annual celebration at Brick South on Thompson's Point in Portland. The evening event will include a showcase of over 75 businesses that we finance and advise. Look forward to delicious hors d'oeuvres, samples from select food companies and a cash bar.
AGENDA
5:00-6:00 Presentation
Will's presentation will run for about 25 minutes followed by Q&A. If you arrive between 5:10 and 5:45, please be mindful of the presentation in progress.
6:00-8:00 Business Showcase
Over 75 wonderful businesses (see list below) will share their goods and services. We'll provide a shopping bag!
* Note that there will be hors d'oevres and food samples but this is NOT a dinner event.
* No tickets are needed — if you are registerd, a nametag will be waiting for you.
* Walk ins are welcome, tickets are $40 at the door.
* Parking is free and you will be directed by attendants to a parking spot.
* Program runs from 5-6 pm, Showcase from 6-8 pm
* If you arrive between 5:10-5:50, please be mindful of the presentation in progress.
* There will be lots of goods/foods for sale, so don't forget to bring your wallet!
More about our speaker:

William Rosenzweig is an internationally recognized entrepreneur and educator and an avid gardener. Will has spent over 25 years cultivating thriving startups while teaching and mentoring mission-driven entrepreneurs around the world. Will serves as a Senior Advisor to Generation Investment Management, a public and growth equity practice chaired by Al Gore. Will was founding CEO (and Minister of Progress) of The Republic of Tea, an award-winning specialty tea company that is credited with creating the premium tea category in the United States. As an entrepreneur and investor, he has been involved in over forty purposeful ventures including Odwalla, LeapFrog, and Revolution Foods.
Will is co-author of The Republic of Tea: How an Idea Becomes a Business, which was named one of the 100 Best Business Books of All Time. His work has been profiled in The Wall Street Journal, Sound Money, Business Week, USA Today, and the San Francisco Chronicle.
Will has served on the professional faculty of the Haas School of Business at University of California, Berkeley, since 1999 where he is a Social Impact Fellow; there, he initiated and taught the first MBA courses in Social Entrepreneurship and Social Venture Development.
Will was a co-founder of Haas's Center For Responsible Business and the Global Social Venture Competition, which has expanded to include more than 40 partner universities. He has been a Price Kauffman Fellow and a visiting faculty member at London Business School and has lectured extensively at leading schools across the country. Will currently leads Food Venture Lab, a cross-disciplinary graduate innovation course, and Edible Education 101, one of the Berkeley campus' most popular undergraduate electives focused on food systems and ethics. The course is live-streamed globally and has been led in past years by Alice Waters, Mark Bittman, and Michael Pollan.
Will is also co-founder and managing partner of Physic Ventures, the first venture capital firm dedicated to investing in keeping people healthy, where he has supported innovative early stage companies including Pharmaca, Novomer, Gazelle, Yummly, EnergyHub, Watersmart and GoodGuide.
Business Showcase Exhibitors:
Al's Goldfish Lure Company, Ameera Bread, American Unagi, Asmara, Balfour Farm, Bangs Island Mussels, Bixby Co., Black Dinah Chocolatiers, Blue Ox Malthouse, Bumbleroot Organic Farm, c. love cookie project, Crooked Face Creamery, Dog Not Gone, Dream Local Digital, E2Tech, Empanada Club, Engine 5 Bakehouse, Fork Food Lab (featuring: FarmDrop, Renee by the Bay, Fyood Kitchen and Silverchild Confectionaries), Gem Brand Alchemy/ Gemstone Tattoo, GLOBEco Maine, Greater Portland Health, Green Bee, GrowSmart Maine, Harvest Tide Organics, Heiwa Tofu, Illuminated Me, Island Candy Company, Jacobson Glass Studio, Mad Gabs, Maggie's Farm @ Mulberry Creek, Maine Association of Nonprofits, Maine Center for Entrepreneurs, Maine Farmland Trust, Maine Grains, Maine Organic Farmers and Gardeners Association, Maine SBDC, Maine Solar Solutions, Maine Venture Fund, Mainely Coffee, Mousam Valley Mushrooms, Ms. Cleaver Creations, New England Tour Company, Niyat Catering, North Spore, Ocean Approved/ Atlantic Sea Farms, Ocean's Balance, ORPC, Pika Energy, ProsperityME, RebeccaMail, R.e.d.d. Inc., ReinCARDnation, ReVision Energy, Rocket Fuel, Sap Hound Maple Company, Sealander Architects, Sebasco Harbor Resort, Sofia Fima, Sticky Sweet, T&D Wood Energy, The Ecology School, The Local Gear, The SunriseGuide, Tilson Technology Management, Tortilleria Pachanga, TPL Financial Services, True North Beauty, Urban Yardology, Verbena, Vintage Maine Kitchen, Wicked Maine Pops, Wilbur's of Maine Chocolate Confections, Wilcox Wellness & Fitness, Wildflours Gluten Free Bakery, Woods + Waters Gear Exchange
Look forward to delicious hors d'oeuvres, samples from select food businesses in the showcase and a cash bar.
Thank you to our sponsors:
Presenting Sponsors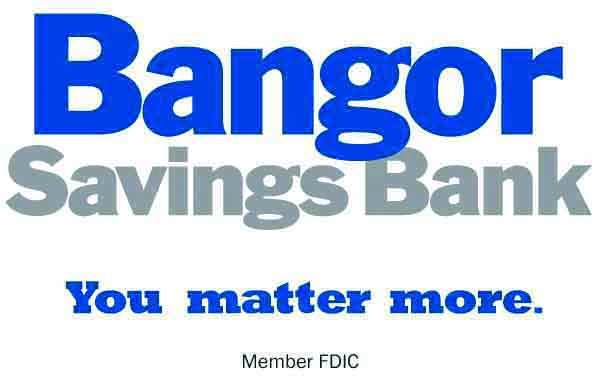 Meeting Sponsors
Partners
E2Tech
GrowSmart Maine
Island Institute
Katahdin Trust Company
Machias Savings Bank
Maine Community Foundation
Old Port Advisors
Rapoza Associates
TD Bank, N.A.
The Press Hotel
Trillium Asset Management
Friends
Bar Harbor Bank & Trust
Kennebec Savings Bank
Maine Angels
Maine SBDC
Maine Technology Institute
Mechanics Savings Bank
Supporter
Bath Savings Institution
East Shore Studio & Print
First National Bank
Maine Conservation Alliance
NeighborWorks America
Portland Financial Planning Group
Warren's Office Supplies
Our Official Media Sponsor